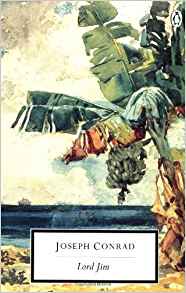 Conrad, Joseph. Lord Jim. - London : Penguin Books, 1989. - 373 p. – (Penguin Twentieth-Century Classics).
First published in 1900, Lord Jim established Conrad as one of the great storytellers of the twentieth century. Set in the Malay Archipelago, the novel not only provides a gripping account of maritime adventure and romance, but also an exotic tale of the East. Its themes also challenge the conventions of nineteenth-century adventure fiction, confirming Conrad's place in literature as one of the first 'modernists' of English letters.

Lord Jim explores the dilemmas of conscience, of moral isolation, of loyalty and betrayal confronting a sensitive individual whose romantic quest for an honourable ideal are tested to the limit. In this novel, Conrad draws on his background as Polish emigré, as well as his first-hand experience as a seaman, to experiment radically with the presentation of human frailty and doubt in the modern world. «Ameerika Keskus»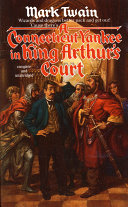 Twain, Mark. A Connecticut Yankee in King Arthur's court : a novel. - New York : A Tom Donerty Associates Book, 1991. - 333 p. – (TOR classics).
Tor Classics are affordably-priced editions designed to attract the young reader. Original dynamic cover art enthusiastically represents the excitement of each story. Appropriate "reader friendly" type sizes have been chosen for each title--offering clear, accurate, and readable text. All editions are complete and unabridged, and feature Introductions and Afterwords.

This edition of A Connecticut Yankee in King Arthur's Court includes an Introduction, Biographical Note, and Afterword by R. L. Fisher.

It was one heck of a punch. Knocked me clear from New England to Olde England, from Connecticut--to Camelot. Suddenly, there I was--with King Arthur, Launcelot, Morgan le Fay, and that faker, Merlin. I was trapped in the sixth century, surrounded by jousts and chivalry and idiots in armor bashing other idiots in armor!

But I'm resourceful; I looked for opportunities. And King Arthur's court needed a few improvements. Like soap. Toothpaste. Baseball. Electricity, factories, newspapers, telephones, trains, bicycles...free elections. in short, these folks need a double dose of good ole American know-how.

They needed a Boss. They needed--Me. «Ameerika Keskus»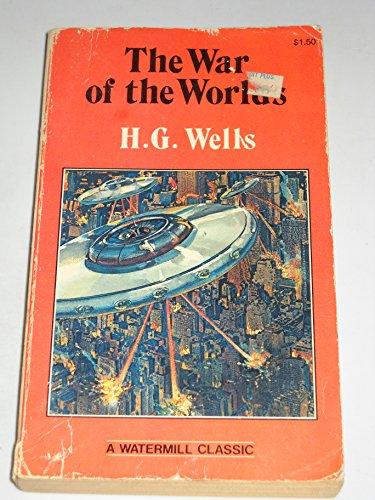 Wells, Herbert George. The War of the Worlds. - Mahwah (N.J.) : Watermill Press, 1980. - 259 p. – (A Watermill classic).
"For a time I believed that mankind had been swept out of existence, and that I stood there alone, the last man left alive."

When a strange, meteor-like object lands in the heart of England, the inhabitants of Earth find themselves victims of a terrible attack. A ruthless race of Martians, armed with heat rays and poisonous smoke, is intent on destroying everything that stands in its way. As the unnamed hero struggles to find his way across decimated wastelands, the fate of the planet hangs in the balance . . .

H. G. Wells was a pioneer of modern science fiction. First serialised in the UK in 1897, The War of the Worlds is one of the earliest stories to depict conflict with an extraterrestrial race, and has influenced countless adaptations and sequels. «Ameerika Keskus»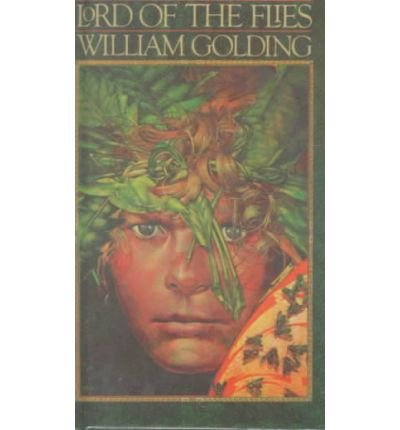 Golding, William. Lord of the flies : a novel. - [New York] : BER - PENGUIN PUTNAM, [1959]. - 208 p. – (Perigee).
A plane crashes on an uninhabited island and the only survivors, a group of schoolboys, assemble on the beach and wait to be rescued. By day they inhabit a land of bright fantastic birds and dark blue seas, but at night their dreams are haunted by the image of a terrifying beast.

In this, his first novel, William Golding gave the traditional adventure story an ironic, devastating twist. The boys' delicate sense of order fades, and their childish fears are transformed into something deeper and more primitive. Their games take on a horrible significance, and before long the well-behaved party of schoolboys has turned into a tribe of faceless, murderous savages.

First published in 1954, Lord of the Flies is now recognized as a classic, one of the most celebrated of all modern novels. «Ameerika Keskus»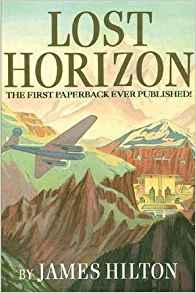 Hilton, James. Lost horizon : a novel. - New York : Pocket Books, 1973. - 231 p. – (Pocket Books Classic).
Flying out of India, a light aircraft is hi-jacked and flown into the high Tibetan Himalayas. The few passengers on board anxiously await their fate, among them Conway, a talented British consul. But on landing they are unexpectedly conducted to a remote valley, a legendary paradise of peace and beauty, known as Shangri-La. Have they been kidnapped? Can they escape? And do they even want to?

From the author of Goodbye Mr Chips, this is the epic adventure story of literature's most entrancing utopia and one of our most enduring literary mysteries. «Ameerika Keskus»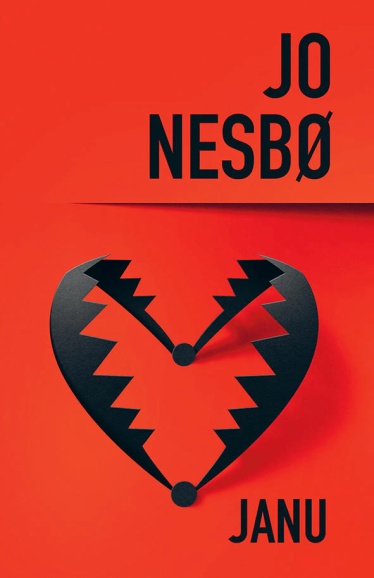 Nesbø, Jo. Janu / Rood, Kadri, 1991-, tõlkija. - Tallinn : Varrak, 2018. - 511, [1] lk.
Ohver leitakse oma kodust tapetuna, kaelal hambajäljed. Tema keha on verest tühi. Kas tegu võib olla vampirismiga – vastuolulise nähtusega, mille olemasolu üle psühhiaatrite ringis ägedalt vaieldakse?
Peagi selgub, et sarimõrvari ohvreid seob peale tapmisviisi veel midagi – nad kõik kasutasid populaarset kohtingurakendust Tinder.
Raske juhtumi lahendamiseks palutakse appi endine uurija Harry Hole, kellel on politsei aitamiseks ka isiklik motiiv – mõrvar, kes pääses ta käest minema.

Jo Nesbø on üks maailma olulisemaid krimiautoreid. Tema raamatuid on müüdud üle 30 miljoni eksemplari ja tõlgitud rohkem kui 50 keelde. "Janu" on Jo Nesbø üheteistkümnes Harry Holest kõnelev romaan. «Laenutusosakond»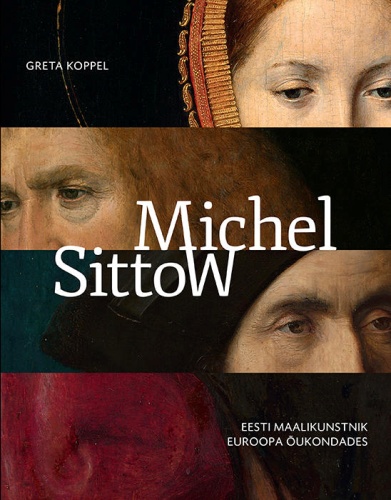 Koppel, Greta. Michel Sittow : Eesti maalikunstnik Euroopa õukondades. - Tallinn : Eesti Kunstimuuseum : KUMU, 2018. - 67 lk. : ill., portr.
Raamat kaasneb Kumu kunstimuuseumi näitusega "Michel Sittow. Eesti maalikunstnik Euroopa õukondades" (08.06.–16.09.2018). Tallinnast pärit maalikunstnik Michel Sittow (u 1469–1525) oli 15. ja 16. sajandi vahetusel Euroopas nõutud ja kõrgelt hinnatud meister ja tema maalitud portreed kuuluvad renessansiajastu portreekunsti tippsaavutuste hulka. Ta töötas paljudes õukondades Hispaaniast Madalmaadeni, erinevalt näiteks oma paiksemast kaasaegsest Leonardo da Vincist. Rändava eluviisi tõttu on jäljed Michel Sittowi tegevusest olnud laiali pillutatud, mille tulemusena vajus kunstniku isik pärast tema surma sajanditeks unustusse. Sittowi maale omistati pikalt oma aja kuulsamatele meistritele nagu Jan van Eyck, Albrecht Dürer või Hans Holbein. Tema ajalooline isik ja Tallinna päritolu taasavastati alles 1940. aastal. Nüüd, 500 aastat pärast Sittowi eluaega, toob esimene isikunäitus kunstniku haruldased tööd tema kodulinna. On väga eriline sündmus, et need maailma suuremates kunstimuuseumides ja erakogudes laiali asuvad haruldused ühel näitusel kokku saavad.

Käesolev Kumu näituseks valminud eestikeelne raamat Michel Sittowist annab ülevaate kunstniku elust, loomingust ja seostest Tallinnaga.

Näitus Kumu kunstimuuseumis toimub koostöös Washingtonis asuva Rahvusgaleriiga ja sama näitus oli eksponeeritud 2018. aasta alguses ka Washingtonis. Washingtoni näitusega kaasnes rahvusvaheline ingliskeelne näitusekataloog, mille on koostanud näituse kuraatorid John Oliver Hand ja Greta Koppel. «Kunstiosakond»